Answer Choices Don't Animate Correctly
Article Last Updated
You may find that answer choices for question slides animate incorrectly when both the following criteria are true:
Answer choices are animated By First Level Paragraph.
Answer choices are configured to Shuffle.
First level animations will have random, unexpected results when answer choices are shuffled.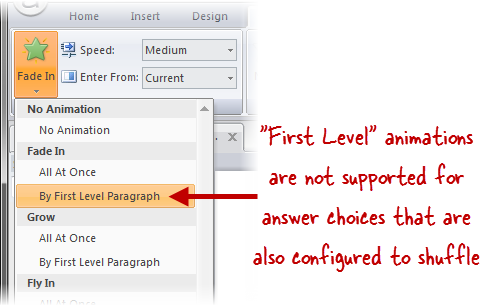 To avoid this behavior, do either of the following:
Modify the animations to occur All At Once.
Turn off answer shuffling.