Can't save multiple themes from the same story
Article Last Updated
In Storyline, you can design your slide master any way you like and then save it as a custom theme to be used in other projects.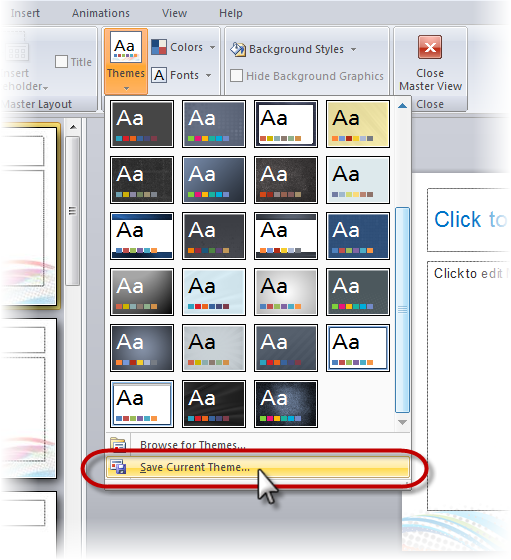 If your Storyline project contains more than one slide master, you can save each one as a different custom theme. However, you may find that all themes you create from the same project file look the same.
This issue was corrected in Update 2 for Storyline. To take advantage of the new features and fixes, download and install the latest version of Storyline from the link in your product confirmation email, or get it here.