Drag-and-Drop Interaction Isn't Working in HTML5 Output
Article Last Updated
If you find that a Storyline drag-and-drop interaction isn't working properly in HTML5 output, it may mean there's an object on the slide (or slide master) that has transparency. For example, there may be a shape in the background that is partially transparent.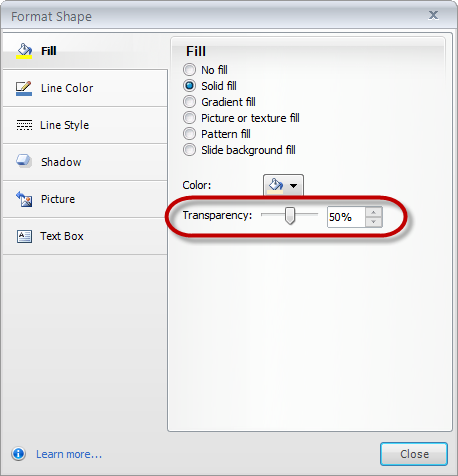 Objects with transparency can interfere with drag items in HTML5 content, preventing you from clicking or dragging them.
This issue was corrected in Update 3 for Storyline. To take advantage of the new features and fixes, download and install the latest version of Storyline from the link in your product confirmation email, or get it here. Then republish your Storyline project.
See also: