Legacy Apps: Error When Viewing AICC Content at SCORM Cloud
Article Last Updated
It's common practice to test published content at SCORM Cloud. But if you're testing AICC content and using Internet Explorer 11, you may see an error.
"An error has occured [sic]:

ERROR - LMS did not return a valid status code.

Press 'OK' to view debug information to send to technical support."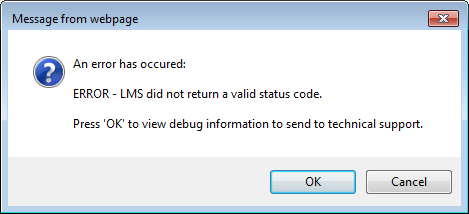 This issue was fixed in the following product updates: