Flash Player 19.0.0.185 Causes Corruption in PowerPoint Presentations
Article Last Updated
A bug has been identified in Flash Player 19.0.0.185 that corrupts PowerPoint presentations with videos and Flash objects. To avoid this issue, use Internet Explorer to install Flash Player 19.0.0.207 or later.
If a presentation becomes corrupt due to this Flash Player bug, PowerPoint will let you know that it found a problem and will ask if you want to repair it. When you repair it, PowerPoint will report that "some controls on this presentation can't be activated" and it'll attempt to remove the corruption. Unfortunately, it usually fails in this scenario, so we created a utility to repair your corrupt presentations. Here's how to use it:
Drag and drop your corrupt PowerPoint file onto the repair-ppt.exe file you downloaded.
Click OK on the restoration message. Your presentation is ready to be edited and published as before.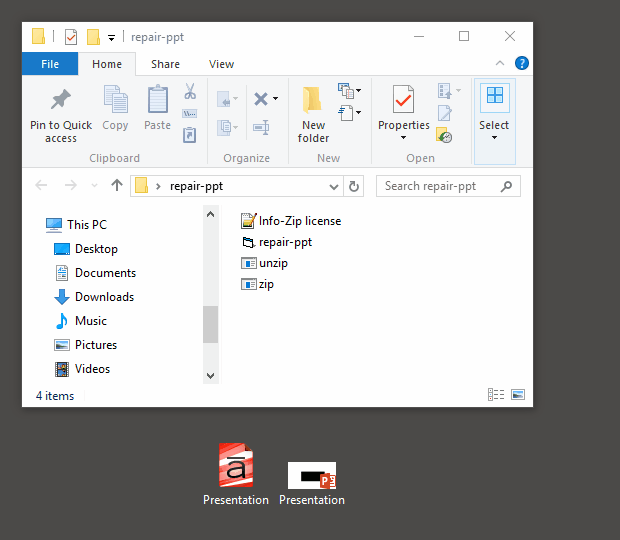 The repair utility will create a backup copy of the corrupt PowerPoint file in the same folder.