Presenter '09: Goes to URL Finish Action Doesn't Work in Internet Explorer 10
Article Last Updated
You may find that a finish action of Goes to URL for a quiz in your Articulate Presenter '09 course doesn't work when viewed in Internet Explorer 10.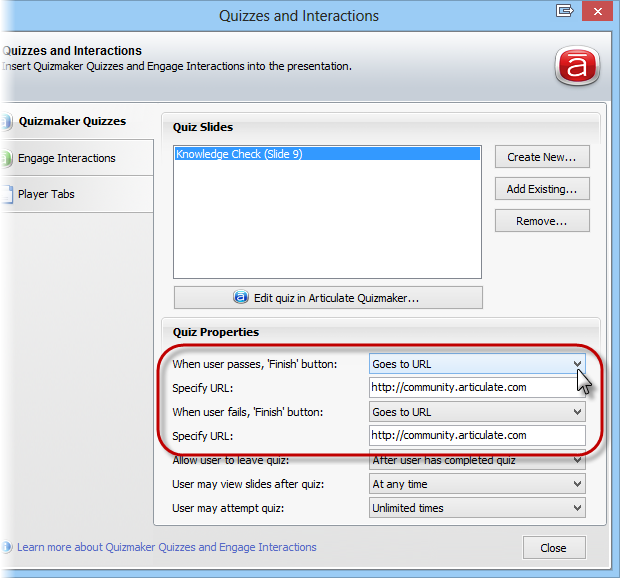 This issue was corrected in Update 9 for Articulate Studio '09. To take advantage of the new features and fixes, download and install the latest version of Studio '09 from the link in your product confirmation email, or get it here. Then republish your course.
To update existing content without republishing, see Using the Articulate Updater for Internet Explorer 10.
See also: