How to Change the Notes Panel Background Color
Article Last Updated
When you install the latest update for Articulate Storyline, you may find that the background color for the Notes panel is no longer white.

Why Did the Background Color Change?
We wanted to make it easier to format notes in your courses, so the Notes panel in Storyline now has the same background color as the Notes tab in your published output (as defined in your player properties).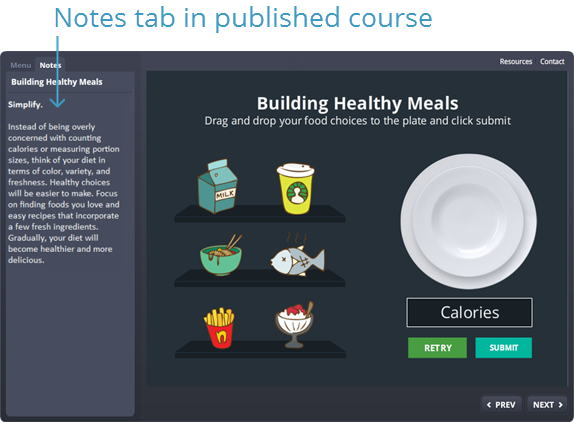 Now you can format your notes in Storyline and see the results before you publish.
How Do I Change the Background Color?
Here's how to change your notes background color in Storyline:
Go to the Home tab on the Storyline ribbon and click Player.
When the player properties open, click Colors & Effects on the ribbon.
Click Show advanced color editing.
From the Edit item drop-down, select Menu >> Background.
Use the Color selector to choose a theme color or standard color. If you don't see the color you want, use the Eyedropper to match a color from anything visible on your screen or click More Colors to choose a custom color.
Click OK to save your player.

See also: