Storyline: How to Find Your Serial Number
Article Last Updated
Here's how to locate your Storyline serial number:
Open an existing Storyline project or create a new one.
Go to the Help tab on the ribbon.
Click About Articulate Storyline.
Your serial number will be listed on the splash screen that appears. Click the serial number to copy it to your clipboard. When you're finished, click anywhere on the splash screen to close it.
Storyline 3
Storyline 2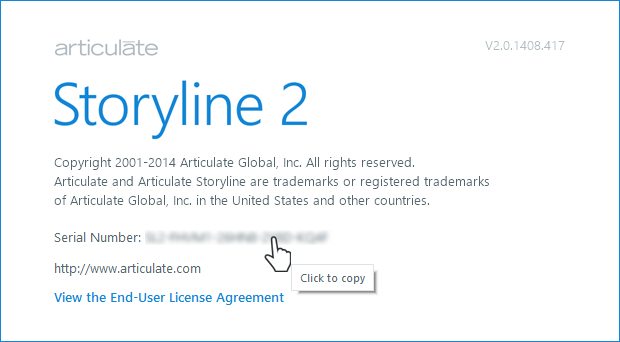 Storyline 1