Hyperlink Doesn't Work When Applying Animation by First Level Paragraph
Article Last Updated
When you apply animations By First Level Paragraph, you may find that hyperlinks in the text box don't work.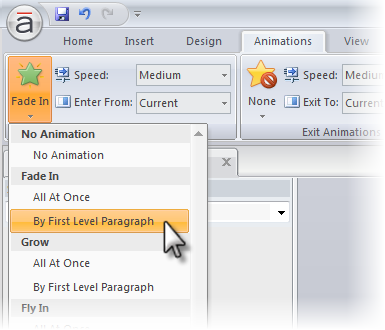 This is a known issue. Use any of the following options to avoid this behavior:
Add hotspots on top of the hyperlinked text that Jump to URL/File when clicked.
Use separate text boxes for each paragraph or bullet point.
Change the animation to occur All At Once.
Remove the animation from the text box.