A Label Deleted from a Likert Scale Doesn't Disappear
Article Last Updated
If you delete a label from the scale in a Likert question, you may find that the deleted item doesn't disappear from the slide as expected.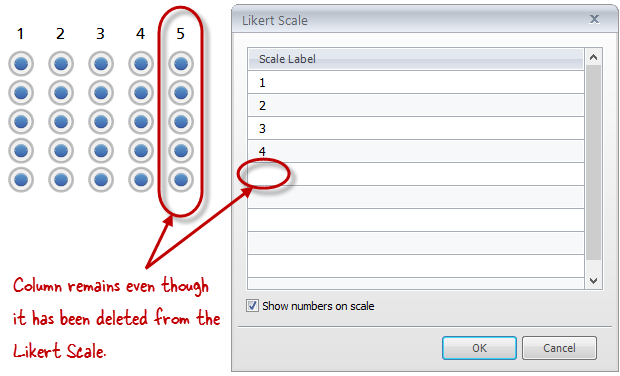 This is a known issue. You can correct it in the following manner:
Click the Edit Likert button in the Question panel on the right side of the screen to enter form view.
Click the Scale button in the lower right corner of the window.
Add the item back to your list of scale labels, and click OK.
Click the Scale button again.
Delete the item again, then click any of the other labels.
Click OK.
Click Save & Close.