Line appears through Cloud Callout in PowerPoint 2010
Article Last Updated
If you are using PowerPoint 2010, you may find that an unexpected line appears to cross through your Cloud Callout shape when you preview or publish with Articulate Presenter '09 as shown in the image below: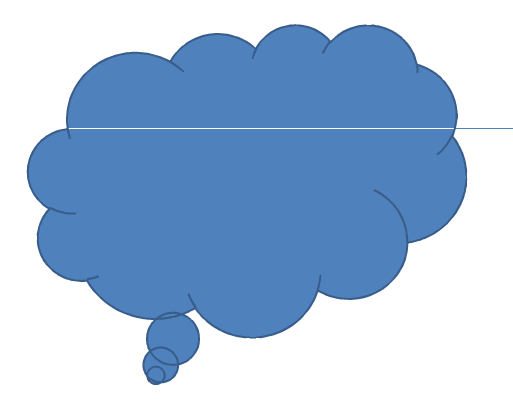 This is a known issue.  You can correct it using one of the following methods:
Edit Points
Make a minor edit to one of the points in the Cloud Callout shape as demonstrated in this brief video tutorial:
Save as Picture
Right-click the Cloud Callout shape, and select Save as Picture from the shortcut (context) menu that appears.
Save the shape as a PNG or EMF image.
Delete the Cloud Callout shape from your PowerPoint slide.
Insert the image file in its place.