LMS Communication Error When Launching Content in a New Window
Article Last Updated
If your learning management system (LMS) automatically launches content in a separate browser window, don't set Articulate Engage '13 to launch content in a new window. Otherwise, you may encounter an LMS communication error.
To make sure Engage doesn't launch your interaction in a new window, do the following:
Go to the first tab on the ribbon (its name corresponds to the type of interaction you're building), and click Player.
Click Other on the ribbon.
Uncheck the box to Launch player in new window (creates launch page).
Click OK.
​​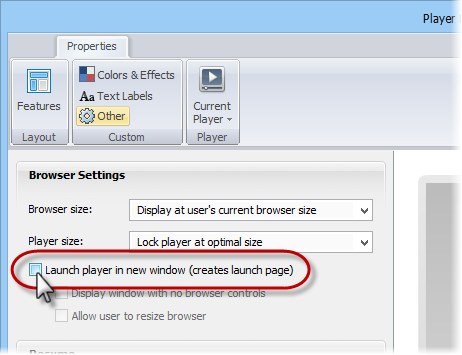 ​
See also: