LMS Communication Error When Launching Content in a New Window
Article Last Updated
If your learning management system (LMS) automatically launches content in a separate browser window, don't set Articulate Presenter '13 to launch content in a new window. Otherwise, you may encounter an LMS communication error.
To make sure Presenter doesn't launch your course in a new window, do the following:
Go to the Articulate tab on the PowerPoint ribbon, and click Player.
Click Other on the ribbon.
Uncheck the box to Launch player in new window (creates launch page).
Click OK.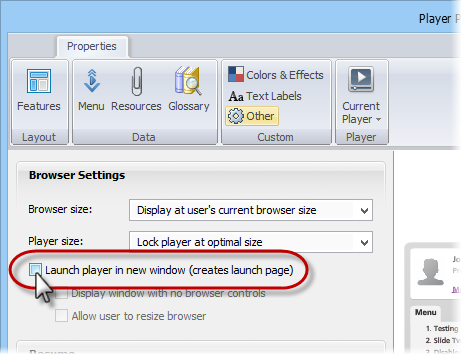 ​
See also: