LMS Course Identifier always matches Title when quiz is included in presentation
Article Last Updated
When you include one or more quizzes in your presentation, you may find that the Identifier always matches the Title in the LMS Course Information for SCORM content (as shown below).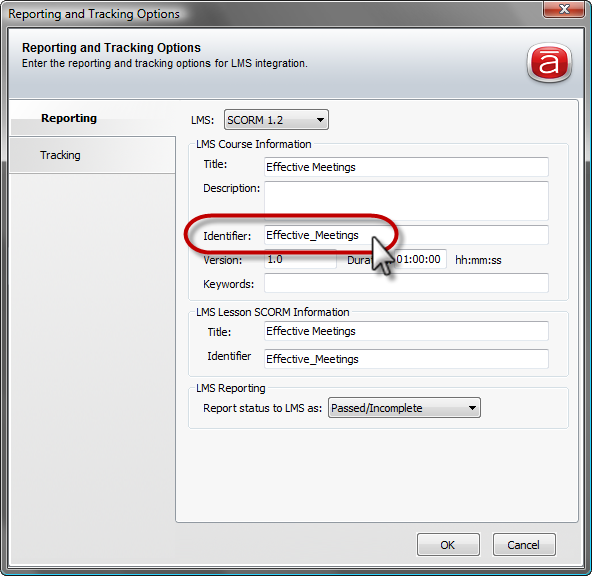 Although you can change the Identifier so it's different from the Title by going to Articulate > Publish > LMS > Reporting and Tracking, it'll revert to the same text that's displayed in the Title field when you close the Reporting and Tracking dialog.
This is a known issue for SCORM content. (It does not affect AICC content.) Currently, to change the Identifier, you'll need to modify the Title to the preferred text. When you click OK, the Identifier will update to match the Title that you specified.