Question List Doesn't Show When a Quiz Is Embedded in Articulate Presenter
Article Last Updated
For standalone Articulate Quizmaker quizzes, you can choose to display the question list on the quiz player.
However, when you embed a quiz in an Articulate Presenter course, the question list appears in the course menu along with the other slides in the course.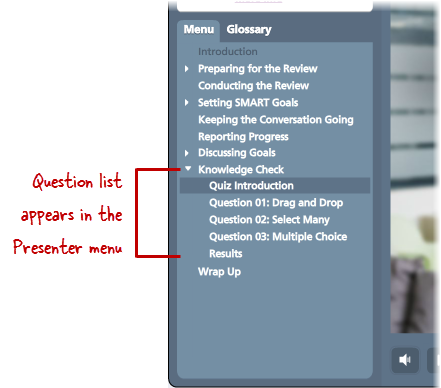 You can display the quiz as a single slide in the menu or as multiple slides (one for each question). Just edit the quiz properties in Presenter.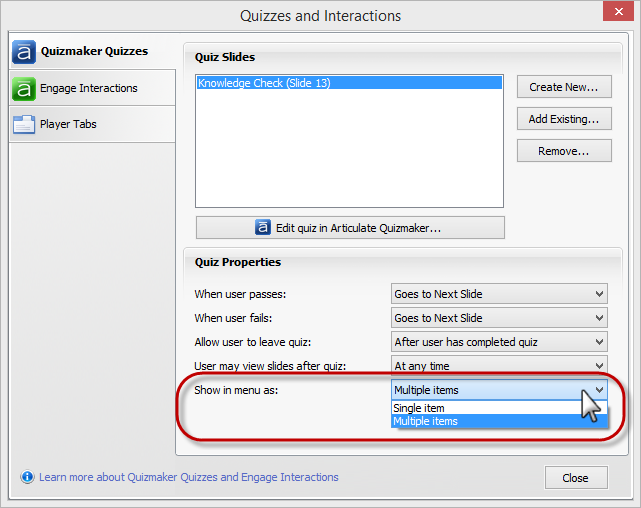 If you don't want an embedded quiz to show at all in the course menu, you can hide it. See Customizing the Player Menu.
Related search terms: unified player, show in menu as