Recoloring Characters Isn't Supported
Article Last Updated
Like other images in PowerPoint, you can use the picture formatting tools to recolor illustrated and photographic characters.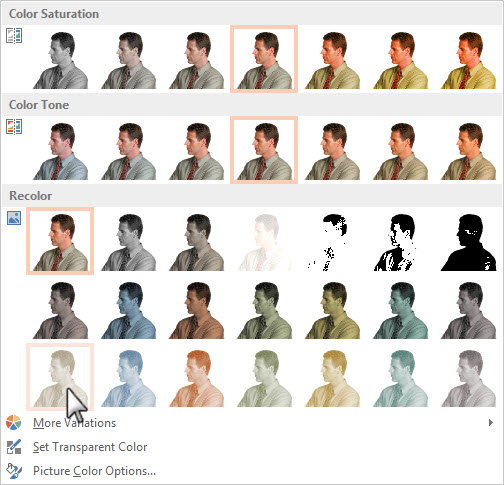 However, recoloring characters isn't supported in Articulate Presenter by default. Characters will have default coloring in your published course.
To display a recolored character in your published output, do this:
Insert the character and recolor it as desired.
Right-click the character and select Cut.
Right-click the slide workspace and select Paste as Picture.