Slide Background Is Darker in Published Articulate Storyline 2 Course
Article Last Updated
If you format the slide background in your Articulate Storyline 2 project by adjusting the transparency of the background fill, you may find that the slide background is darker than expected in your published output.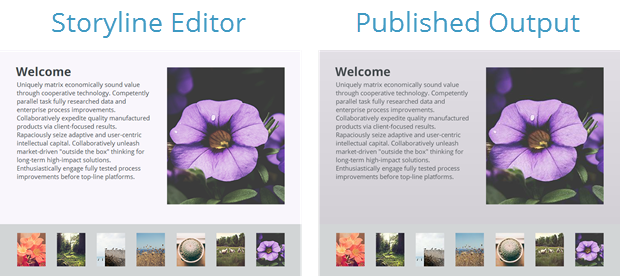 When you make your slide background semi-transparent, it allows the player background color to show through, which affects the slide color in your published output. Here's how to fix it:
Go to the Home tab on the Storyline ribbon and click Player.
When the player properties window opens, click Colors & Effects on the ribbon.
Click Show advanced color editing.
Choose Base >> Slide Background from the Edit item selector.
Change the top and bottom colors to white.
Click OK to save your changes, then publish your course again.