Text in table created from content placeholder cannot be searched in Presenter '09
Article Last Updated
If you create a table in PowerPoint by clicking the table icon in a content placeholder, you may find that the text in the table is not searchable in Presenter '09.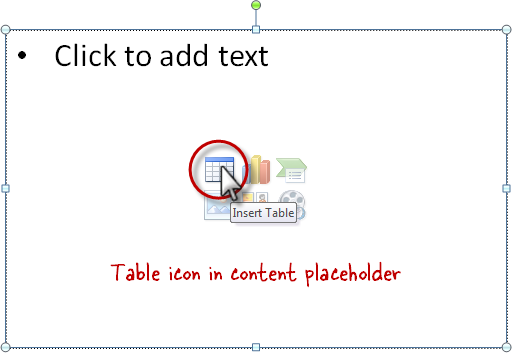 This is a known issue.  You can correct it.  Here's how:
Select your table in PowerPoint.
Press CTRL+X to cut the table.
Right-click the slide thumbnail image in the left navigation pane, scroll to Layout, and select Title Only.
Then press CTRL+V to paste your table back onto the slide.
When you republish your presentation, you will be able to use the Search tab to find text in your table.