Quizmaker '13: Viewing Articulate Quizmaker Content on an iPhone
Article Last Updated
To view Articulate Quizmaker content on an iPhone, mark the option to include HTML5 output when publishing for Web or LMS as shown below: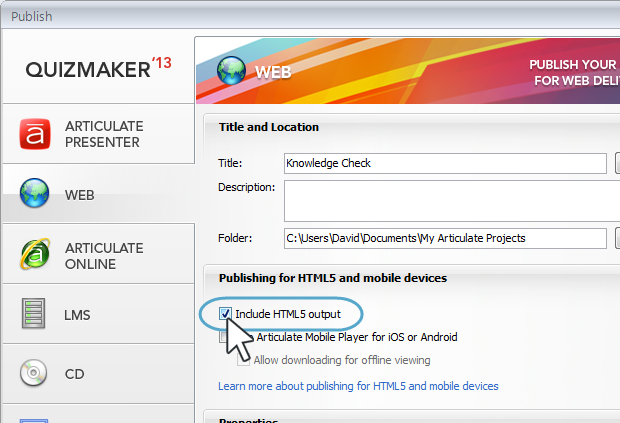 Then upload your quiz to a web server or LMS, and give learners the link to the quiz.html file.
When learners launch the course on an iPhone, the HTML5 output will automatically display in mobile Safari.
Note: Currently, the Articulate Mobile Player app is optimized for viewing content on iPads and Android tablets.