Storyline 1: Tutorials Are Missing from Articulate Storyline Start Page
Article Last Updated
When you launch Articulate Storyline, you should see a start page with video tutorials and an option to download free resources, similar to the one below: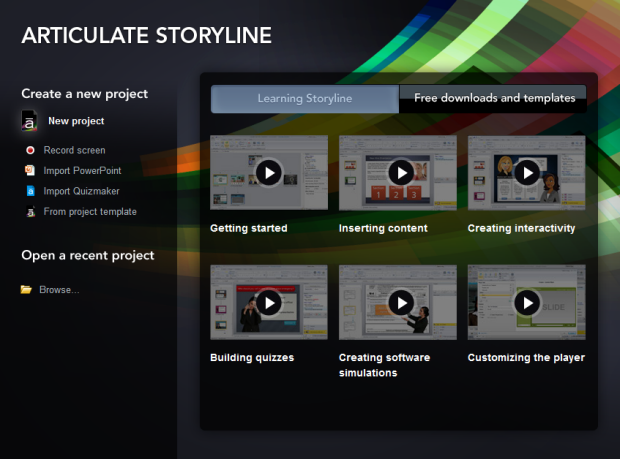 However, if you don't have an Internet connection or if your firewall or proxy server is blocking access to the start page, the tutorials and downloads will be missing when you launch Storyline, as shown below: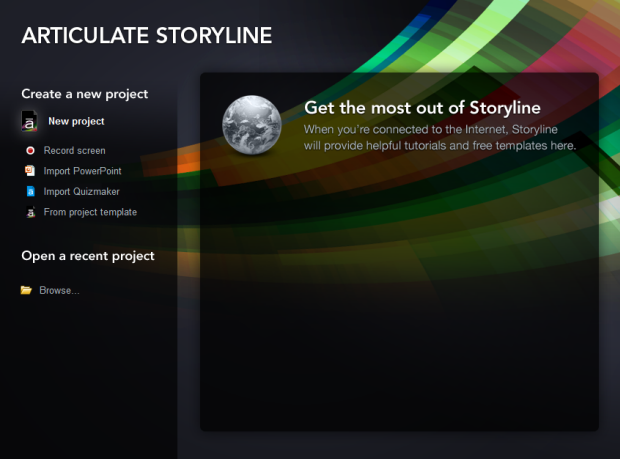 To correct this issue:
Ensure that you have an Internet connection. After re-establishing your Internet connection, press F5 to refresh the start screen, or close and reopen Storyline.
If you're behind a proxy server, click the round Articulate button in the upper left corner, and click Storyline Options. Then add your proxy server settings where indicated.
If your firewall is blocking access to the Storyline start page, ask your IT staff for assistance.